Vintage Bar Cart Roundup
If you're looking for a vintage bar cart – or at least one that has a vintage feel – you've come to the right place.
I moved into my current place about seven months ago and ever since I've been looking for a vintage bar cart. My main requirements are that it has wheels, has ample storage for wine glasses and bottles, and has a vintage feel.
There are several varieties of vintage bar cart that are popular right now: the retro bar cart (bright colors, whimsical style, 1950s vibe), the industrial bar cart (masculine, utilitarian, lots of gray metal and wood), the hollywood regency bar cart (1930s style, lots of gold, slim lines, flourishing details), and the rustic bar cart (reclaimed wood, artisan crafted, solid and heavy).
Here are a few of my favorites that I've found:
Retro Bar Cart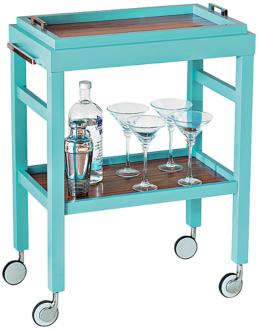 This Port 68 Avalon turquoise retro vintage bar cart is positively adorable.
I love this tile top vintage bar cart. It looks to be sold out at the moment but this site always has amazing deals, so I recommend checking it out anyway. This teak bar cart is so cute for summer cocktails on the patio.
Industrial Bar Cart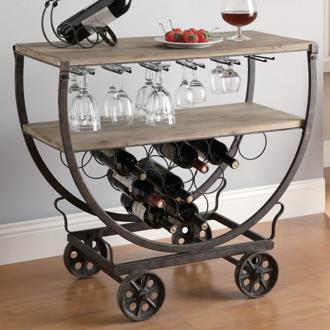 This wood and metal Crestview Collection industrial bar cart has a super cool steampunk feel. And I love the shape.
Another industrial bar cart, this one by Holly & Martin Zephs – I love the hanging wine glass storage .
I have one word for this industrial bar cart: hot.
This antique brass iron bar cart pairs a simple, classic design with top quality materials and craftsmanship.
And here are a few more awesome industrial bar carts.
Hollywood Regency Bar Cart
I love the glitz and glamour of 1930s Hollywood regency decor and vintage bar carts are a classic staple of this style.
Love this classy 1930s bar cart from Williams-Sonoma.
This vintage bar cart is round! I love this one.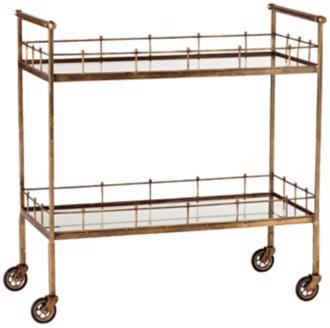 I love the brass in this gorgeous brass Hollywood regency vintage bar cart.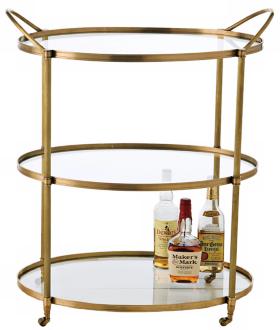 Another lovely antique brass vintage bar cart.
This beautiful vintage bar cart has SO much storage for wine glasses and bottles! The long top would be great for storing liquor bottles and cocktail shakers and for prepping drinks.

These chrome bar carts aren't gold but they still have a little of that Hollywood regency feel.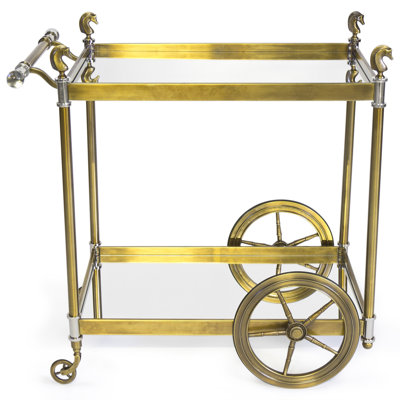 Are your guests ready for this Jonathan Adler bar cart? I'm not sure that they are.
This classy piece from Society Social has me salivating. And it's styled so beautifully too! Too bad it seems to be sold out permanently (I've been checking back for months).
Rustic Bar Cart
This rustic vintage bar cart from The New Traditionalists rings in at a cool $3,165. Oops. It's a beauty though.

This leather and cedar rustic wine cart from Peru is built from mohena, a hardwood similar to mahogany.
This rustic wine cart would be perfect for a wine lover.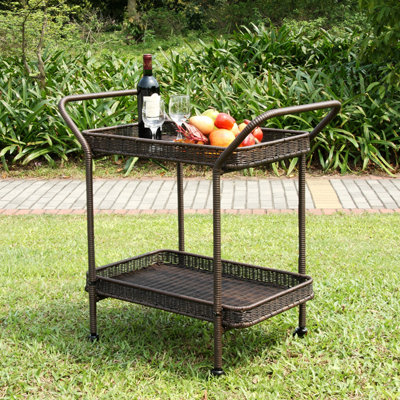 Love this outdoor bar cart for summer backyard parties.
This Italian antique bar cart has a very steampunk feel to it.